Future Day of the Styrian Economy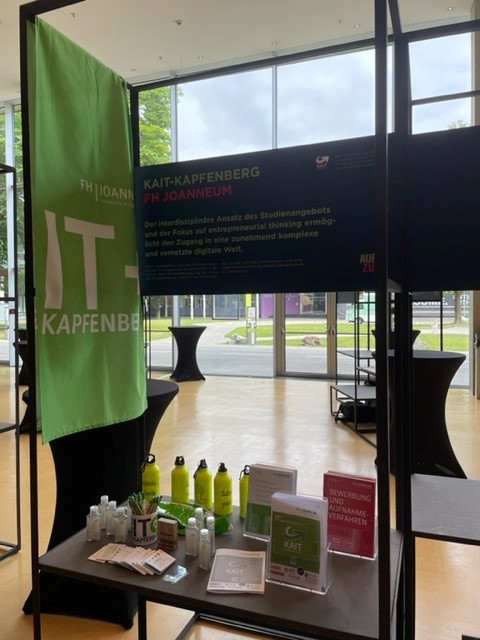 KAIT–Kapfenberg Accelerator & Incubator for IT was represented at the Future Day of the Styrian Economy in June 2022 in the exhibition hall in Graz. Under the motto #accessiskey, there were eager presentations and discussions about access to data, new business models, climate-neutral solutions and also networks. With almost a thousand participants, this year's Future Day was once again very well attended and in addition to the stands, such as the KAIT stand, there were numerous interesting presentations and discussion rounds, such as the key note by data specialist and author of the books "Big Data" and "Access rules" Viktor Mayer-Schönberger.
All in all, this excellently organised and very successful event, at which the Upper Styrian start-up scene, including KAIT, was also represented, offered an excellent opportunity for learning, networking and exchange.