Networking Event on September 28, 2022
KAIT-Kapfenberg Accelerator & Incubator for IT Founders Network meeting on 28.09.2022, at FH JOANNEUM in Kapfenberg, Sabine Proßnegg
On 28.09.2022, a Founders network meeting took place at FH JOANNEUM in Kapfenberg.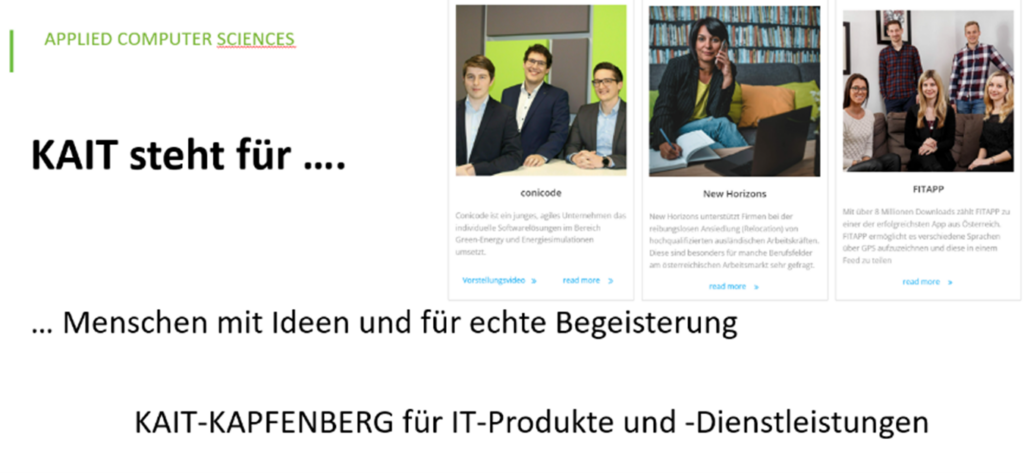 In addition to the partners of KAIT, namely the SFG and the GreenTechCluster, a representative of the EIT from Vienna was also present.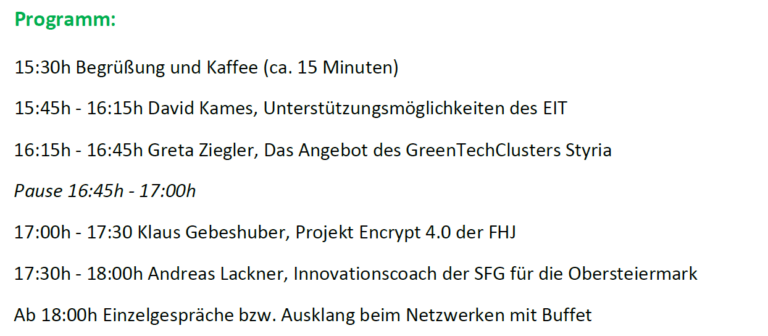 After a short opening and introduction by Sabine Proßnegg, the program items support possibilities of the EIT by David Kames, the offer of the GreenTechCluster Styria by Greta Ziegler, innovation coaching of the SFG by Andreas Lackner as well as Encrypt by Klaus Gebeshuber were presented.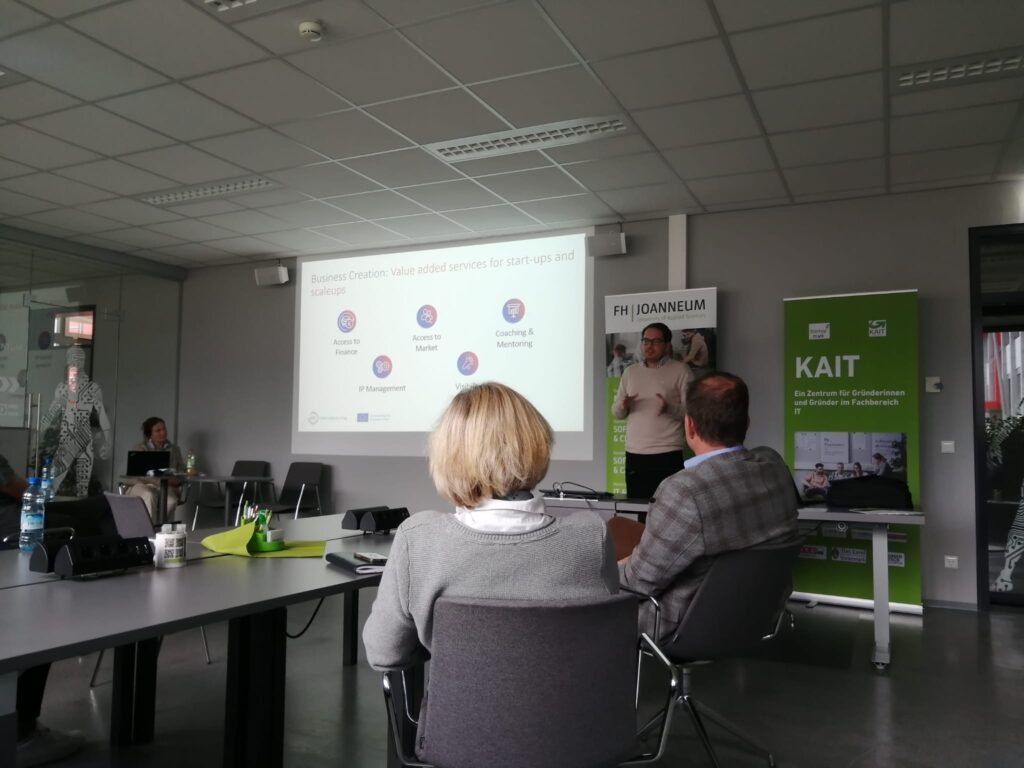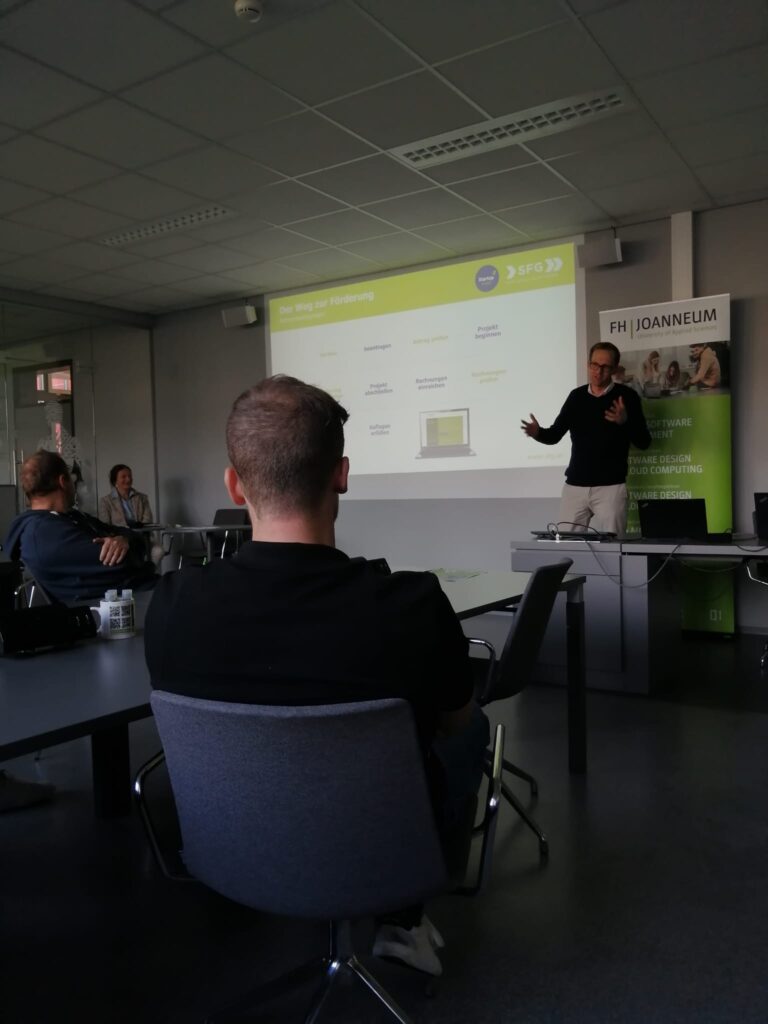 Andreas Lackner, SFG Upper Austria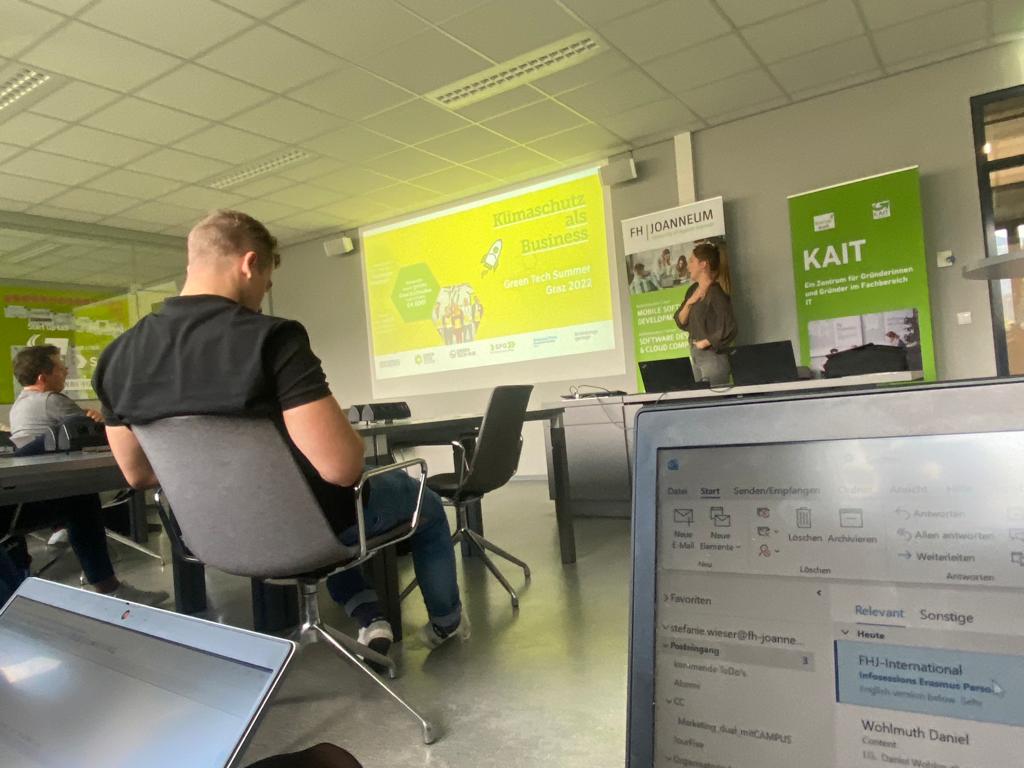 Greta Ziegler, GreenTechCluster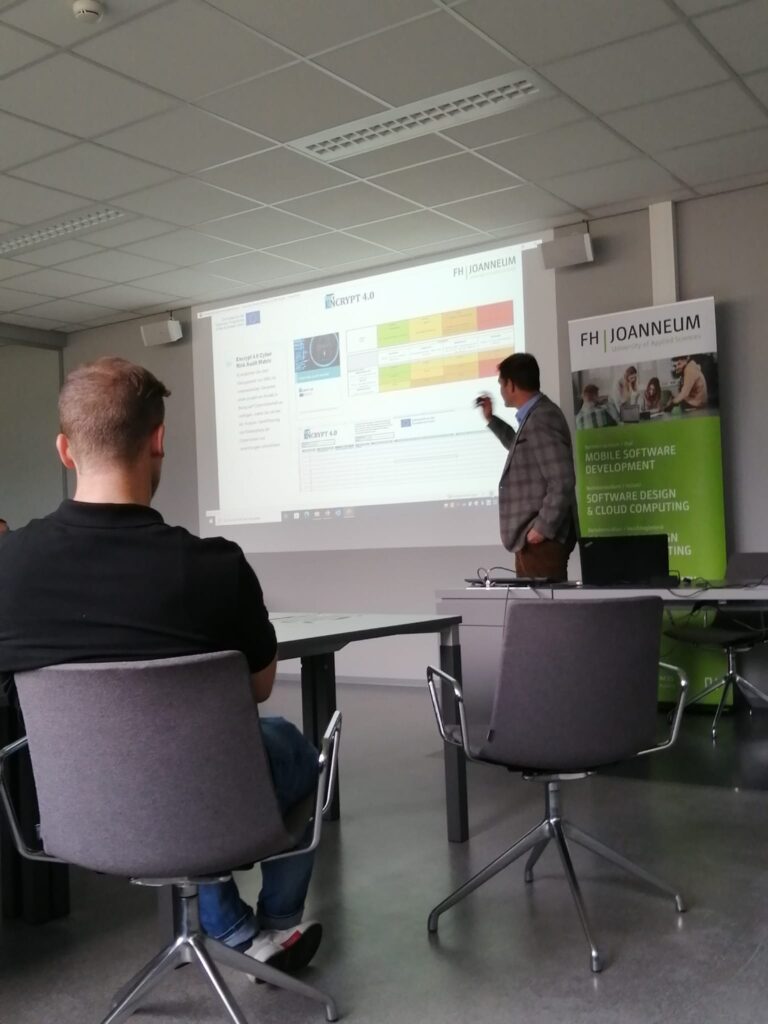 Klaus Gebeshuber, ENCRYPT 4.0 FH-JOANNEUM
All documents of the event were emailed to the participants, the documents for the Encrypt project, which includes detailed training materials on cybersecurity for SMEs, will also be made available on the KAIT website.
We sincerely thank you for your participation and look forward to seeing you at our next events.
Be sure to join us as well!
Kind regards
Your KAIT Team