Ideenwettbewerb im Rahmen von KAIT -Kapfenberg Accelerator & Incubator für IT am 11.06.2022
On 11 June 2022, the 4th idea competition took place at FH JOANNEUM in Kapfenberg as part of the IT Start-up Centre KAIT-Kapfenberg Accelerator & Incubator for IT. This year, the competition was held in hybrid form, with most of the participants and all of the presenters being on site.
That was the 2022 Ideas Competition ….
The opening and introduction was done by Sabine Proßnegg, the competition was moderated by Wolfgang Schabereiter. KAIT, the FH JOANNEUMS start-up centre with a focus on IT, sustainability and women, which was successfully launched with the active involvement of SFG-Steirische WirtschaftsförderungsgesmbH, WKO Bruck-Mürzzuschlag and the municipality of Kapfenberg and implemented as part of Startupmark, carries out numerous activities every year. The ideas and business plan competition is already a fixture every spring/summer. The interdisciplinary approach of the FHJ's study programmes with a focus on entrepreneurial thinking in a complex and digital world encourages students, but also other people in the network, to become self-employed, especially in the areas of IT, Green It and sustainability. The promotion or encouragement of girls and women is a particular concern of the FH JOANNEUM.
The prizes for the competition were sponsored by the WKO, 1st place with €300, the municipality of Kapfenberg, 2nd place with €150, as well as the FH JOANNEUM, 3rd place with €100, a special prize was provided by the FH JOANNEUM for the international participants, 1st place with €100. The top-class jury was made up of Doris Paier (SFG), Sayd Ali (WKO Bruck-Mürzzuschlag) – unfortunately prevented from attending at short notice and therefore represented by Sabine Proßnegg – and Matthäus Bachernegg, councillor of the municipality of Kapfenberg.
A total of 8 business ideas were presented, with the following 4 projects ultimately convincing the jury: 3rd place went to Gernot Hipfl and his team, who would like to revolutionise the betting market with his app Alpha.Bet.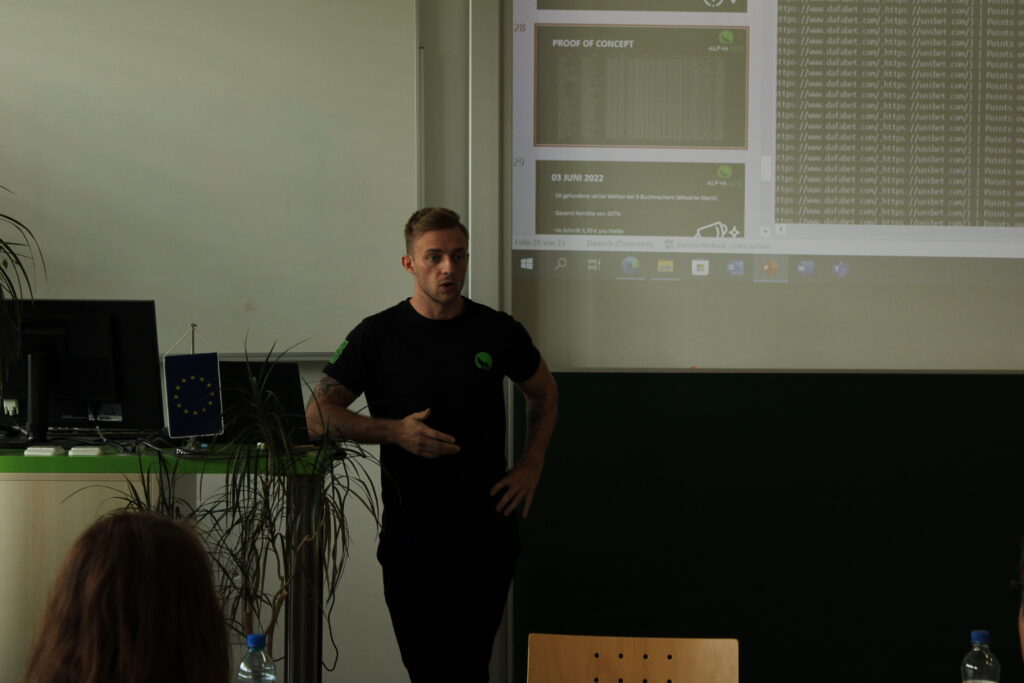 Second place went to the Sportkap'sel idea, with Ayub Mansurov, Achim Brandt and Horst Hohl presenting the idea of a shop in Kapfenberg very convincingly.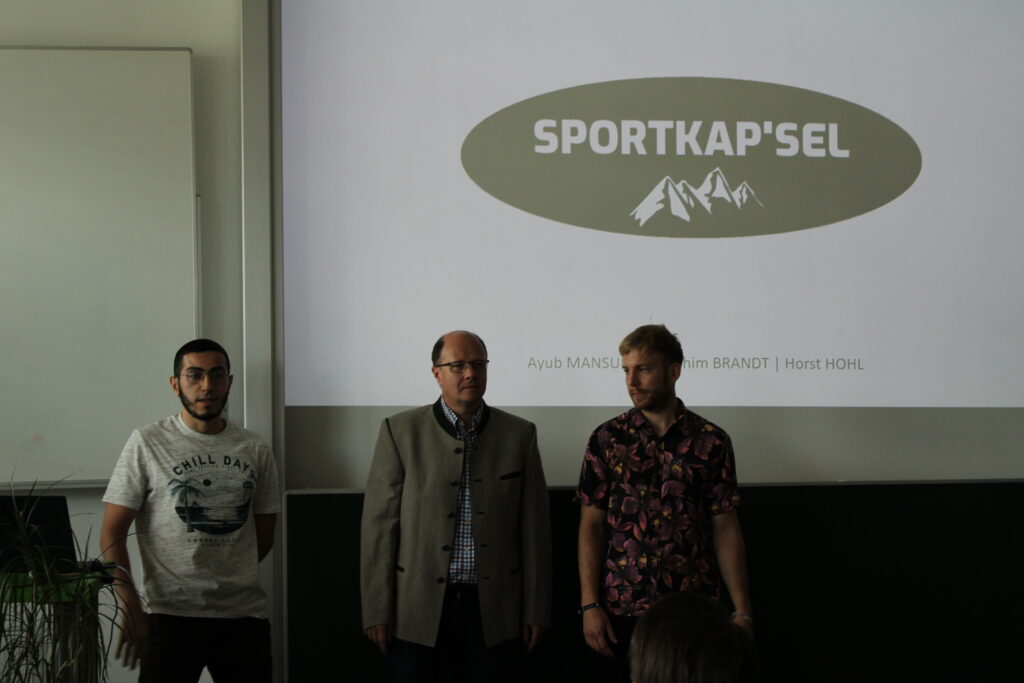 The beaming winners and 1st place went to the Bloom App for florists, an idea by the team Cornelia Mayer, Kerstin Markowitsch, Patrick Haas and Rene Ulrich. Here, the jury saw the best combination of the topics IT, sustainability and women.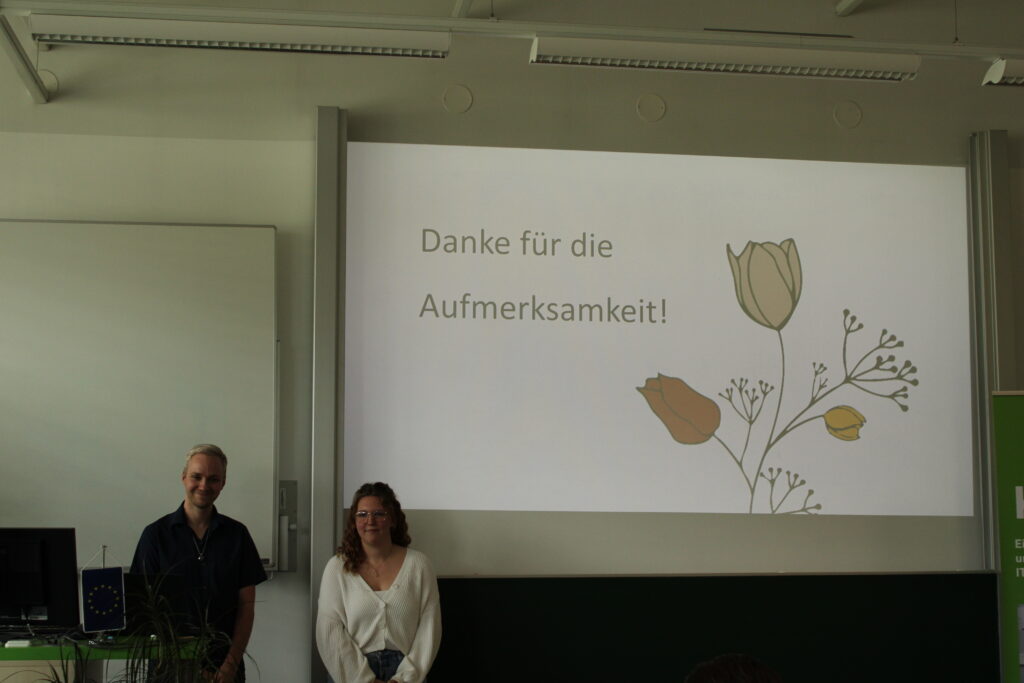 First place among the international entries went to Sebastian Oviedo Rodriguez with his idea to offer AquaPonics in Peru in the future, a truly innovative combination of fish and plant farming.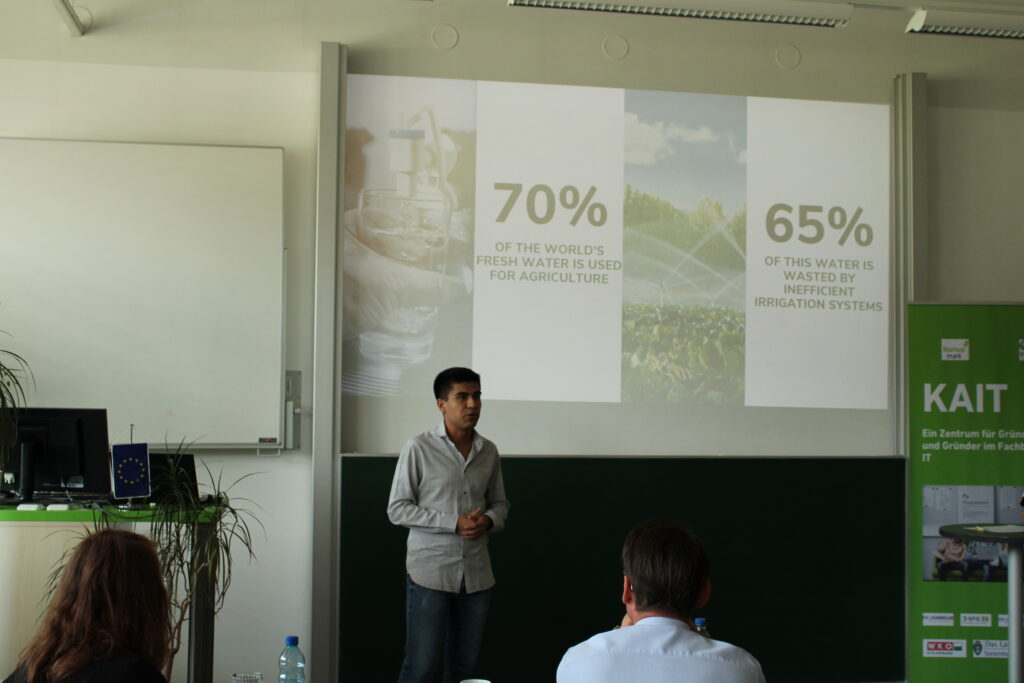 We would like to congratulate all the winners, but also thank all those who presented their ideas for their commitment and all participants for their interest.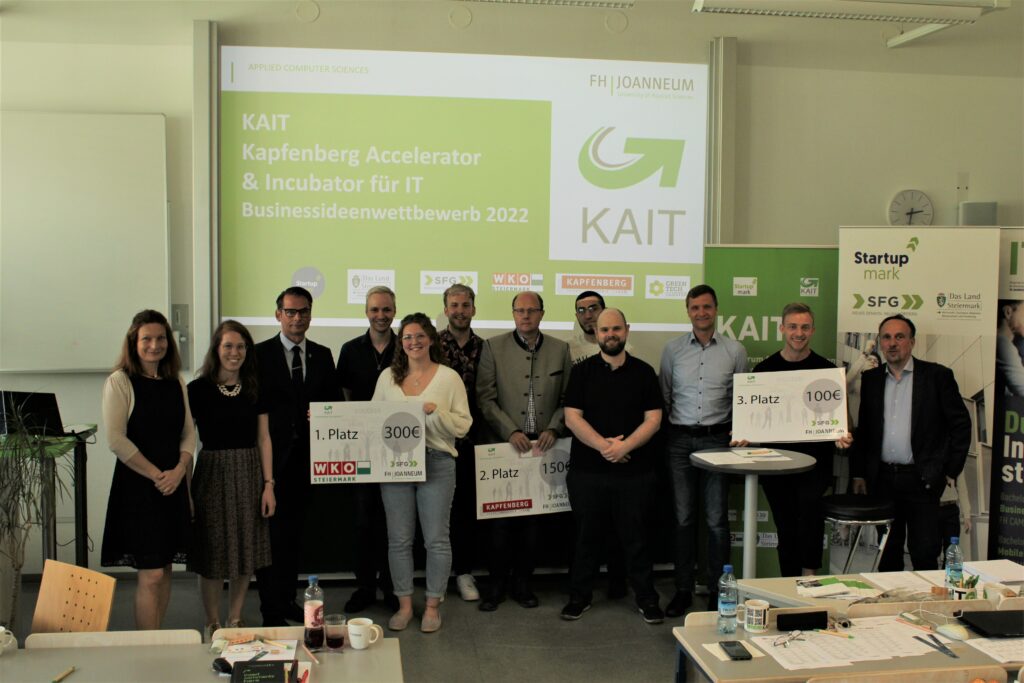 Finally, here are some statements by the KAIT partners on the ideas competition of 11 June 2022:
Matthäus Bachernegg, Councillor for Economy and Location, Municipality of Kapfenberg: "Anyone coming to Kapfenberg cannot miss our Geistesblitz sculpture – a symbol visible from afar that we in Kapfenberg will always support progressive thoughts, innovative ideas and promising flashes of inspiration."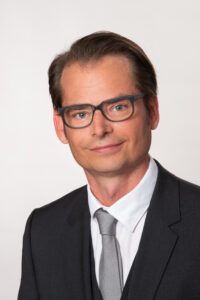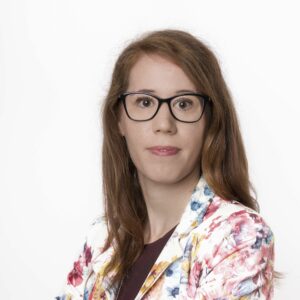 Doris Paier, SFG-Steirische Wirtschaftsförderungsgesellschaft mbH: "Exciting business ideas and motivated participants who are just waiting to turn their innovative solutions and business ideas into reality are the hallmarks of the KAIT ideas competition. Taking business into one's own hands, shaping change, developing new things – these are sometimes the ingredients for the entrepreneurship of tomorrow. SFG is a strong partner in this and offers start-ups a dense network of support so that the entrepreneurial path also becomes a path to success."
Sayd Ali, WKO Bruck_Mürzzuschlag: "And once again…..
….ist KAIT has its finger on the pulse of the times with classic focal points such as information technology and digitalisation, but also with absolutely essential future topics such as sustainability and greentech.
…. As WKO, we are delighted to be able to take part in this exciting competition.
…. we are looking forward to new, innovative projects from the KAIT think tank".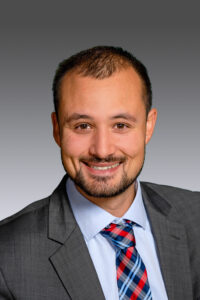 Thanks again to all of you and we look forward to presenting you with more exciting business ideas from innovative people in the coming year. Be there too!